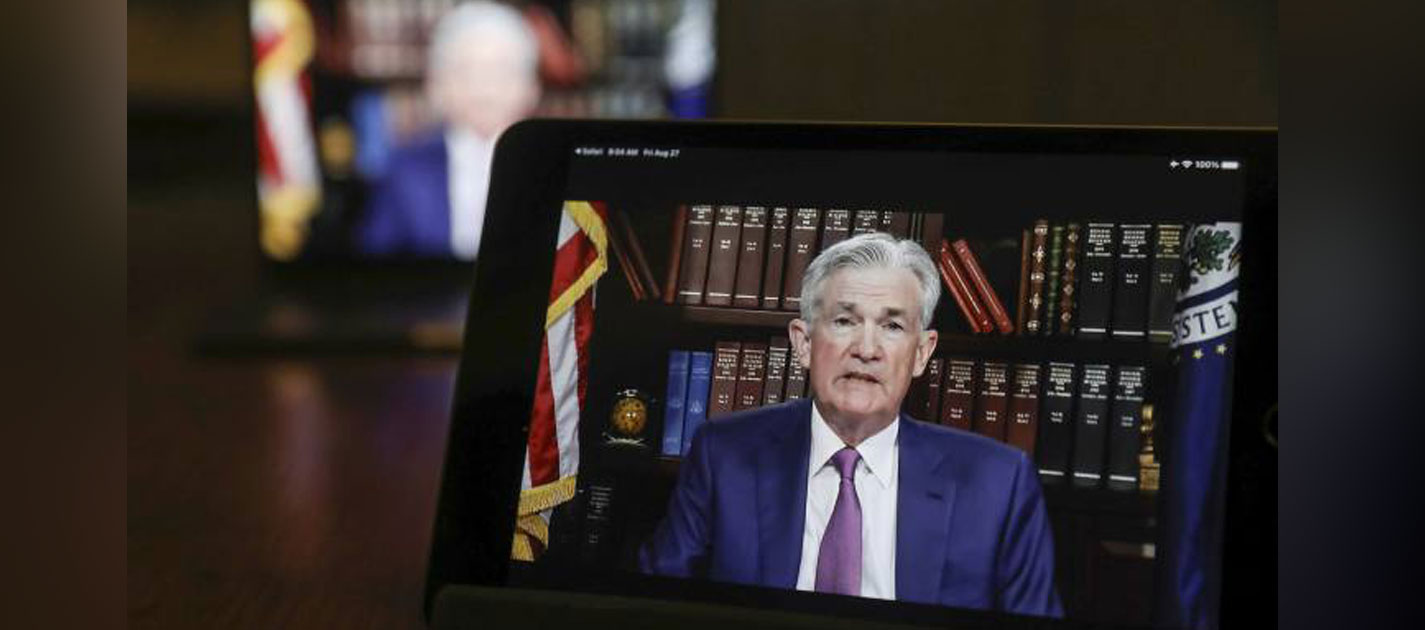 Walker Laurent Inc News
Conferences & Conflict
The prestigious Jackson Hole event has now concluded in Wyoming, and was almost a non-event, given it was virtual for the 2nd year due to Covid health protocols.
Most attention centered on whether Federal Reserve Chair Jerome Powell would use the occasion to indicate that the U.S. economy had made sufficient progress on employment and inflation, as a prelude for the Federal Reserve to begin scaling back its massive bond purchases of around $120 billion a month. As it turned out, he was surprisingly dovish only mentioning 'tapering' of asset purchases 'maybe' by the year-end. Observers suggest that the FOMC meeting in November is when Powell will revisit the subject.
On inflation, he again reiterated the opinion that it was a temporary surge.
The only note of caution he sounded was on Covid and the latest Delta variant, the unpredictability of its course, the efficacy of the vaccines, and the consequences of any future economic dislocation.
USA markets were cheered, with the Nasdaq and the S&P breaching new record highs and the Dow closing the week at 35455.
BTC jumped 4%, breaching $50000 momentarily, while Gold bounced up 1.4% with gold mining stocks moving as much as +5% on reflection. Treasury yields dipped slightly, as did, surprisingly all the Covid Vaccine stocks with Moderna [MRNA] down almost 5% on reports of some sort of magnetic contamination from vials found in Japan.
One could have imagined Markets being somewhat depressed and overshadowed by the more significant ramifications of the shocking events of Thursday, August 26th, where allegedly over 180 people [including 13 US/NATO military] were killed either administering at the airport or attempting to depart Kabul.
The perpetrators of the suicide atrocity, ISIS-K, an extreme radical jihadist group opposed to the Taliban, claimed responsibility. K stands for Greater Khorasan [historical connotations], a 'State' where ISIS-K envision an extreme Islamic caliphate [without borders] embracing the most conservative and omnipresent interpretation of the Quran.
It seems markets for the moment increasingly ignore the broader and severe implications of this latest Islamic movement and its geopolitical ambitions in the Middle East particularly, but wherever Islam is practiced.
Elsewhere both Russia and China must have watched this almost unbelievable Biden Administration 'withdrawal' fiasco with some smug sangfroid and without doubt some apprehension in Taiwan and Ukraine too.
While CCP rhetoric against Taiwan has risen dramatically over the last few years, the fact remains that it would be a hugely hazardous operation for the PLA to attempt any military takeover of the Island. There is a saying in Chinese, "as long as the dog is barking, it isn't biting."
In the meantime, American procrastination and retreat will have been noted with alarm by many smaller countries. All of which suggests that American Companies that serve the Military-Industrial complex are going to be just fine in the years ahead selling their lethal goods and services.